ACCESS® Limited & ADARAC™ Aluminum Series Combo
FOR A LIMITED TIME, GET 20% OFF + FREE SHIPPING!
This top of the line truck box cover and pickup rack combo is for truck owners demanding the very best in quality and style. The ACCESS® Limited Roll-Up Cover incorporates the elements of the ACCESS® Original Roll-Up Cover with the addition of some popular truck accessories. The model specific ADARAC™ Aluminum Series Pickup Rack is constructed from a solid framework of durable, corrosion resistant aluminum and can easily handle up to 500 lbs. If you are ready for something exceptional, the ACCESS® Limited Edition Roll-Up Cover and ADARAC™ Aluminum Series Pickup Rack have the capabilities you need and expect.
Features of the ADARAC™ Aluminum Series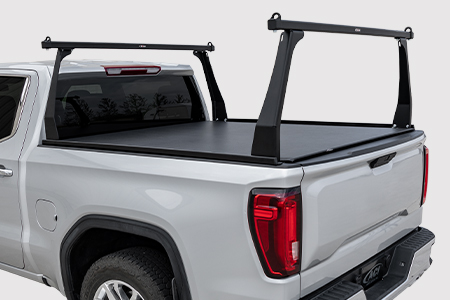 Rust Resistant Framework
Extruded anodized aluminum cross bars and rails pair with aluminum uprights to support up to 500 lbs., evenly distributed.
Height above the box rail: 23 in. for mid-size, 25 in. for full size and 27 in. for Super Duty trucks. Load dividers sit an additional 3 in. above cross bars.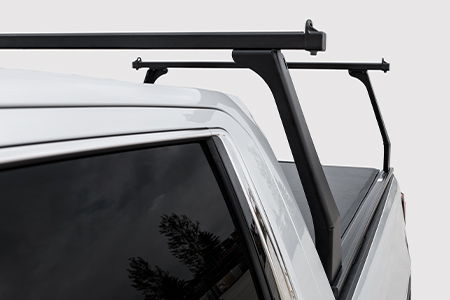 Contoured Uprights
Reposition or remove with ease. Aerodynamic design with tie down openings at top.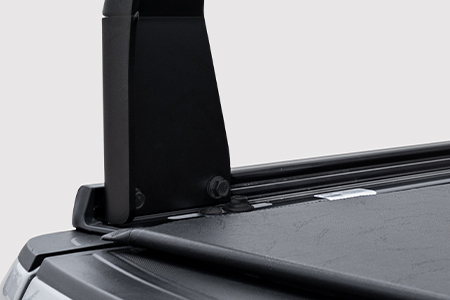 Utility Rails
Use with or without uprights. Securing gear or attaching accessories to built-in mounting channels is simple.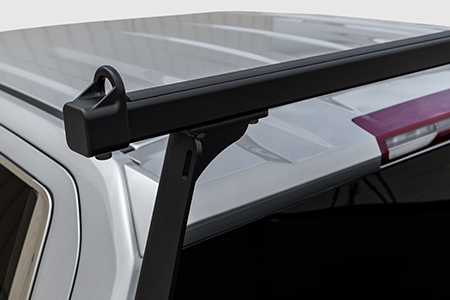 Multi-Functional Cross Bars
Easily attach accessories and secure cargo using integrated mounting channels across the top and bottom. Anti-slip, anti-vibration rubber helps stabilize cargo.
Cross bars are 66 in. L x 1 1/2 in. W x 1 1/2 in. H
Features of the ACCESS® Limited Edition Roll-Up Cover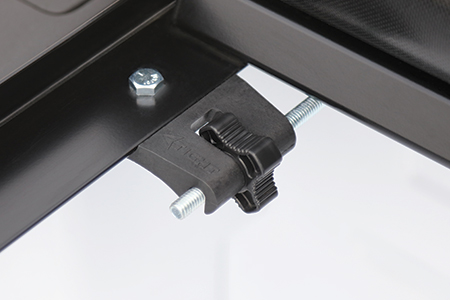 XT-Dial™ Tension Adjusters
No tools - No hassle. Fine tune the truck box cover with direct tension control using an easy grip dial.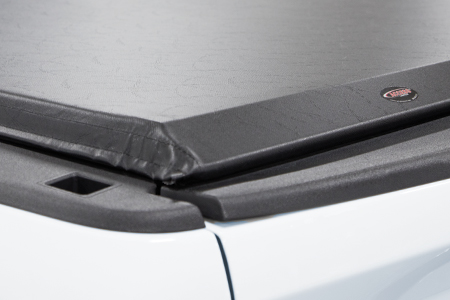 Seals on All Four Sides
Water-resistant foam gasket between rails and truck box paired with integrated front and rear vinyl seals. ELEMENT SEAL™ Gasket provides additional protection at bulkhead.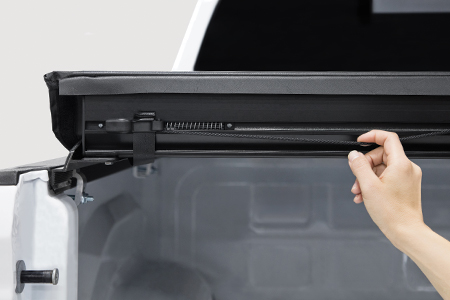 Patented AUTOLATCH™ II Dual Locking System
Simultaneously release both locks by pulling on synthetic cord from either side. Solid positive latch engagement with heavy duty nylon latches.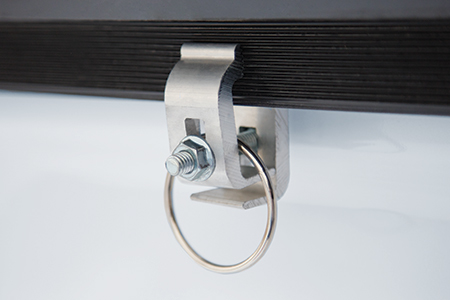 Tight Bite™ Clamps with Tie Down Rings
No need to drill into your truck box, easily installs in minutes. Exceptional strength and superior grip with precision cut "teeth".
No reviews have been submitted.